Any business would love to get paid. And to be paid on time would be a cherry on the cake! But the invoicing process can be long and exhausting. As a result, the Accounts Receivable (AR) of your business may continue accruing, thereby putting a spoke in your cash flow wheel.
In this context, Accounts Receivable Automation or AR Automation can come to the rescue.
As the name indicates, AR Automation automates the repetitive, time-consuming, and error-prone tasks otherwise performed manually in the accounts receivable process.
What are the Benefits of Accounts Receivable Automation?
Considering that "automation" is the latest buzzword across all industries, it may feel that AR Automation is just another part of the trend. However, it delivers tangible results such as:
Cost Reduction
Resources cost money. Delays correspond to losses. And missed invoices are revenue lost. AR Automation cuts down costs by addressing all these issues having a financial angle. For a start, the performance of your AR team will be decoupled from its size. Plus, the automated reviews will quicken the process and reduce errors. And finally, these invoices will be digitally distributed. As a result, you will be cashing in on your savings.
Greater Efficiency
AR Automation tools automatically generate invoices, credit memos, and reminders, which frees up resources and puts them to better use. Injecting automation at every stage will ensure seamlessness at either end of the spectrum, be it forecasting cash flow or handling overdue payments.
Higher Accuracy
When compared to manual AR processing, automated systems are less likely to make mistakes. At the same time, these systems are also highly capable of performing risk assessment accurately and maintain real-time responsiveness to prevent losses.
Improved Compliance
AR Automation platforms maintain security by implementing a tiered access center. As a result, only authorized accounts can access AR details. Further, by serving as a unified dashboard for all your AR requirements, it makes it easier to comply with the local rules and regulations.
Quicker Payments
AR Automation ensures that all payments are on track. Routine follow-ups and reminders will cut down delays and increase the working capital reserves enjoyed by your business. You can also use this information to predict cash flow and lower the accrual of bad debts.
What is the Standard Accounts Receivable Process?
The standard accounts receivable process flows like this:
Outline your credit practices and communicate these to your clients. Make sure that you are all on the same page. If necessary, consider drawing up and signing a contract/agreement that specifies all the terms of purchase.
Next comes the invoicing process. Invoicing requires the distribution of the payment requests after the delivery of the goods or services. These invoices can be digital or in paper format and typically contain details of the goods or service, due date, and possible penalties chargeable in case of delays.
Track all the invoices and their corresponding statuses. Upon receiving payments, mark the invoices as complete and send reminders for the outstanding ones. A hands-on approach may play a clinching role in ensuring timely payments.
Keep a record of all the AR and segregate the bad debt.
How to Automate Your Accounts Receivable Process?
The leading benefit of accounts receivable automation is amply clear - to enhance your working capital by ensuring timely payments. So if you are looking for ways to embrace AR automation, here's a roadmap for you to follow:
Get Your Accounting Team On Board
Transforming your AR process will be a major overhaul. As such, you must involve your accounting team at every step of this journey. Consult them to gain insights on the end-to-end AR process, conduct an audit on the existing process, discuss the common roadblocks and identify ways to overcome them, and accept the team's inputs during the decision-making process.
Record the Goals and Requirements
The AR automation transformation will be a slow process that will be rolled out in a phased manner. As a result, it may be easy to get distracted by all the bells and whistles offered by the automation tools present in the market. Focus on the "must-haves" before flirting with the "nice-to-haves." To avoid extending this timeline further, establish clear goals and requirements and stick to these during the first phase.
Select an AR Automation Partner
Given that the market is bustling with AR automation solution providers, it can be an overwhelming task to pick and commit to one. Keep the following features in mind while making this choice:
Choose an open-source platform that can be customized per your business requirements.
Make sure that the service provider enjoys a solid reputation. Ideally, they should have a multinational presence for wider exposure.
Ensure that it conforms to the local regulatory requirements.
See to it that it supports invoice distribution in all formats.
It should offer seamless integration through plugins and APIs to your existing digital infrastructure.
Designate an AR Automation Leader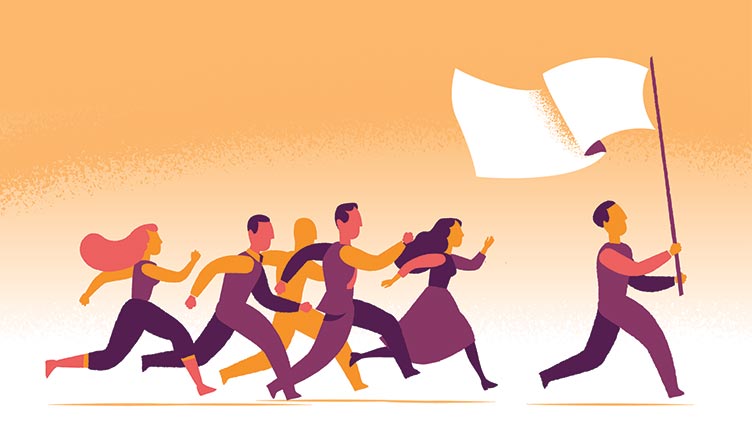 Assign a team leader to monitor and review the AR automation process. They will act as the single point of contact for apprising the stakeholders of all the changes affected so far. They will also be in charge of organizing the transformation, monitoring the implementation of the AR automation solution, and vetting its role in the workflow. Most importantly, they will work closely with the solution partner to maintain a high degree of communication, address any concerns, and eliminate any confusion.
Kick-Off the Changes
Before introducing all the changes, conduct a thorough test run to ensure holistic operations. The new technology should meld seamlessly with the existing workflows. At this stage, your accounting team will have to undergo training and onboarding to work in the new environment. Once both the tasks are complete, your AR automation tool and the team will be ready and rearing to go right from day one!
Conclusion
Accounts Receivable automation ensures that your organization sends out accurate invoices consistently. As a result, your customers will rest their trust in your business and its AR processes, pushing them to clear any outstanding invoices in record time. This two-fold gain of payments and trust will go a long way in boosting the growth of your company, regardless of your area of operation. So, use AR automation to catapult your business' growth!
Industry insights you won't delete.
Delivered to your inbox weekly.